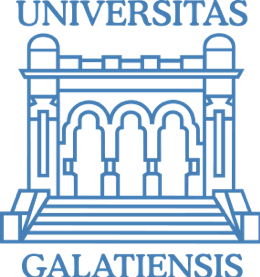 UNIVERSITATEA DUNAREA DE JOS DIN GALATI
The University "Dunarea de Jos" of Galati, Romania (UDJG) is a higher education institution, the most important in the South-East area of Romania.
Providing continued education is a major mission of the University. Specific post-graduate programs are available for employees, job-seekers and other willing to acquire new skills in order to become more competitive on the labor market. UDJG offers study programs from bachelor to PhD in the four main academic areas concerned:
Business and Administration

Humanities

Health

Engineering and Technology
through fourteen faculties that provide a wide range of undergraduate and graduate programs for over 12,000 enrolled students. Its structure includes:
14 faculties

36 departments

3 doctoral schools
UDJG provides a large variety of academic programs:
66 bachelor programs

51 master programs

2 distance learning bachelor programs

16 doctoral fields, and various programs involving professional training and conversion.
FVB was born in 2013 in Ancona as "certified business incubator" delegated to promote the birth and development of innovative startups (FVB – The Hive is a certified incubator under DL n. 179/2012 converted by Law no. 221/2012). Therefore FVB – The Hive was founded with the aim of providing new business ventures helping them to start and grow, offering administrative, organizational services and assistance in preparing the business plans connecting startups with venture capitals. FVB – The Hive has an integrated set of qualified services shared among settled startups, including: an advanced training to develop a new class of entrepreneurs with managerial skills over time; coordinated actions of promotion and marketing, analysis and management of integrated projects; shared databases, agreements with the credit system, opportunities to use research laboratories and technology platforms.


Šolski Center Novo Mesto is a public institution which provides public service inf the following areas:
general secondary education

secondary vocational and technical education

higher vocational education

library services
Šolski Center Novo Mesto is organized in the following units:
education

secondary vocational and technical education

higher vocational education

library services
Šolski Center Novo Mesto is organized in the following schools:
Secondary school of mechanical engineering (fitter of mahcine installations, metal shaper-toolmaker, vehicle body repairer, car mechanic, mechatronics operator, mechanics technician …)

Secondary school of electronics and technical gymnasium (electrician, computer operator, electrical technician, technician of computer science, technical gymnasium, technician of computer science …)

Secondary school of construction, wood processing and preschool education (assistant in technological processes, woodworker, joiner, bricklayer, stove maker-tiler, construction technician, wood processing technician …)

Secondary school of nursing and chemistry (assistant nurse, nursing, chemistry technician, pharmaceutical technician, comsetics technician …)

Higher Vocational college (mechanical engineering, electronics engineering , environmental engineering, logistics engineering, information technology engineering, wood processing engineering, cosmetics …),

Adult education (all the above – mentioned secondary-school programmes are carried out)
PRISM Consulting is a limited liability company formed by a group of experienced trainers and organizational and management consulting experts. It aims to manufacture products or provide services that:
increase the efficiency and competitiveness of organizations

stimulate economic growth and employment

support innovation, internationalization and transnational cooperation

promote skills development

ensure easy access to communication and information tools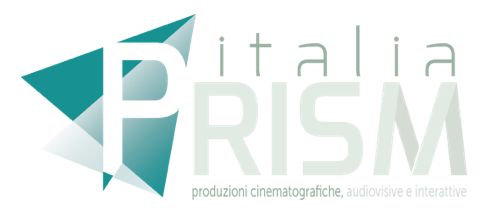 UNIVERSIDAD DE SANTIAGO DE COMPOSTELA
The University of Santiago de Compostela (USC, 1495), hosts ~25,000 undergraduate students and more than 3,000 PhD students. Research and Tecnology Development is one of the most important activities in USC with more than 250 research teams offering a high quality scientific production in different areas. The University has also been awarded the "HR Excellemce in Research" by the EC under the HRS4R process. The USC has participated in more than 70 FP7 projects, and is currently involved in 15 H2020 projects.